RUNNER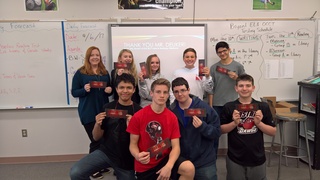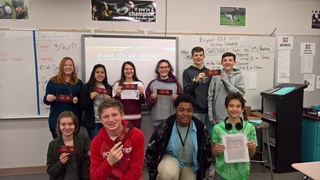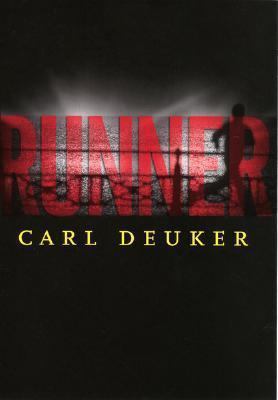 "TINY DANCER" PERFORMED BY ELTON JOHN.

THIS IS THE SONG THAT CHANCE'S PARENTS LOVED IN HAPPIER TIMES.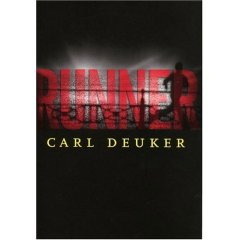 Nominated 2009 Grand Canyon Reader Award

Review from School Library Journal
Grade 7 Up–When his alcoholic Gulf War veteran father is fired from the first steady job he has held in years, Chance Taylor is understandably glum. He has no idea where they'll get the money to pay the moorage fees for the run-down sailboat they call home. Since his parents' divorce, Chance has tried to keep a low profile in school, and his only pleasure is running by himself along the Seattle waterfront. When a marina office employee offers to pay him $250 a week to pick up occasional packages at a tree along his running route, Chance is deeply suspicious of what they may contain but desperate enough to accept this opportunity to pay the bills. As this new job gradually becomes more dangerous and more clearly illegal, Chance's father is able to rise above his personal problems to help extricate his son. In a gripping climax complete with SWAT teams swarming throughout the marina as Coast Guard patrol boats close in on terrorists, Chance is afforded a final glimpse of the heroic man his father once was. Writing in a fast-paced, action-packed, but at the same time reflective style, Deuker uses fewer sports scenes than in his previous novels, and instead uses running as a hook to entice readers into a perceptive coming-of-age novel. A subplot involving Chance's friendship with a wealthy female classmate whose father was a close high school friend of Chance's father is nicely integrated into this timely, compelling story.–Ginny Gustin, Sonoma County Library System, Santa Rosa, CA
Copyright © Reed Business Information, a division of Reed Elsevier Inc. All rights reserved.