Biography
Carl Deuker was raised in Redwood City, California, the son of Jack Deuker and Marie Milligan Deuker. As a young boy, he spent many hours in the creek behind his house and in the wooded area west of his house. Mainly he kicked around with his friend Paul Garibaldi, looking for frogs and lizards and the occasional snake.

Once he started school, Carl continued to wander about in the woods above his house but, as he grew older, he participated in sports. He was good enough to make most teams, but not good enough to play much. He describes himself as a classic second-stringer. "I was too slow and too short for basketball; I was too small for football, too frightened to hang in against a good fastball. So, by my senior year the only sport I was still playing was golf."

Carl attended the University of California, Berkeley during the heady days of student protest over Vietnam. He participated in many of those protests, but looking back is not so sure how he feels about those days. "Yes, we students were right about Vietnam. It was a waste. But I'm not sure we understood much of what was happening. I thought I knew everything back then, and I cringe to think how little I actually knew."

Carl was an English major at Berkeley, spending many hours reading the classics and writing (bad) poetry and stories. He participated in intramural sports in those years as well, and was somewhat surprised to find out that he was, in fact, a decent athlete. Being free from coaches and fans allowed him to enjoy the games more. During his time at Berkeley, he especially enjoyed volleyball.

As an adult, Carl has worked primarily as a teacher, though he also has had some time in the newspaper business. He played basketball and taught volleyball for many years, but one-too-many sprained ankles forced him to give up both games. Carl still loves playing golf early on Sunday mornings at Jefferson Park, a classic old public golf course located on Beacon Hill in Seattle. Jefferson is the course on which Fred Couples learned to play. (Yes, Fred Couples learned the game on a public golf course.) Carl's handicap at present is 9.4. Now that he is retired, Carl goes to the gym every morning to do some light weight-lifting and spend some time on the elliptical machine.

Married and the father of Marian, Carl currently teaches in the Northshore School District outside of Seattle. He is the author of ON THE DEVIL'S COURT, HEART OF A CHAMPION, NIGHT HOOPS, PAINTING THE BLACK, HIGH HEAT, RUNNER, GYM CANDY, PAYBACK TIME, SWAGGER, and GUTLESS (9/2016). ON THE DEVIL'S COURT was YA book of the year in South Carolina; HEART OF A CHAMPION was named book of the year in Nebraska, Pennsylvania, and Tennessee; NIGHT HOOPS won in Nebraska; and HIGH HEAT also won the Golden Sower award in Nebraska. GYM CANDY was book of the year in Iowa.

Since Carl grew up in the Bay area, he is a long time Giants fan. His all-time favorite players are Willie Mays, Willie McCovey, and especially Juan Marichal. These days, as a long-time Seattle resident, he follows the Mariners, Seahawks, and UW Husky teams closely.


Carl Deuker welcomes fan letters and will always write back. He prefers e-mail because he replies more quickly. cdeuker@gmail.com
He will eventually get to regular mail, but that usually takes him longer.
(There is a link to this email on the homepage of this website.)


Growing up in San Francisco, Carl Deuker lived and died with the fortunes of his beloved San Francisco Giants. The greatest baseball player of all time was Willie Mays. Included in the video below is Mays's great catch of the Vic Wertz World Series drive to deep center in the Polo Grounds. Don't blink after you see the catch; Mays turns and makes an incredible throw as well.
In the late 1960's, as a student at UC Berkeley, Deuker participated in the many protests over People's Park, an empty, unused lot that had been transformed into a park. The protests were in response to the decision by the University of California to close the "park," fence it, and keep people out.
GROWING up, Deuker listened to the music of the Rolling Stones, Beatles, Bob Dylan, and other classic rock 'n' roll groups. Below is California Dreamin' by the Mamas and the Papas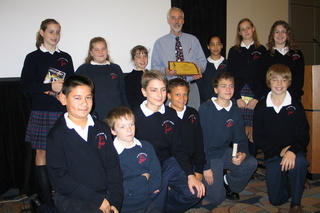 Residence: Seattle (Ballard neighborhood)
Birthplace: San Francisco @ St. Francis Hospital
Grade School: St. Pius, Redwood City CA
High School: St. Francis, Mountain View CA
College: University of California A.B. English
University of Washington MA English
UCLA Teaching Credential
email: carl1989@hotmail.com
Favorite food: Phad Thai
Favorite desert: Chocolate ice cream
Favorite movie: Some Like It Hot (this changes weekly)
Favorite book: Moby Dick
Favorite poet: Emily Dickinson
Favorite sport: Golf
Favorite teams: Mariners, (Sonics--now sadly off in Oklahoma wearing strange uniforms), Seahawks, Cal Golden Bears, UW Huskies, Williams Purple Cows/Ephs
Least Favorite Team: Dodgers!!!!

Married to Anne Mitchell, with one daughter, Marian, who was born on January 23, 1989
Sister Elizabeth
Niece: Leila
Nephew: Noah

Employment: Former theacher at Northshore School District, Shelton View School. Now, writing only.